When I heard the Aentee (Read At Midnight), aka Queen of Readthons, was hosting the DA ReadAThon – a readathon based specifically around diversity, I knew I had to sign up! You can find the original post here (sign ups are open until the end of December).  This is effectively going to be my sign up post and my TBR in one!
---
HOUSE ID
---
So Aentee made these cute little ID cards to customise and of course I was going to join in on the fun! Obviously, RAVENCLAW REPRESENT because they're the best house. Deal with it.
---
TBR
---
The readathon is based off 7 prompts – each one related to a different diverse book of your choosing. Although I'm not entirely sure if I can read 7 books in January, here's my ambitious TBR anyway!
---
1. Expecto Patronum: Read a diverse book featuring an issue of personal significance to you or a loved one.
---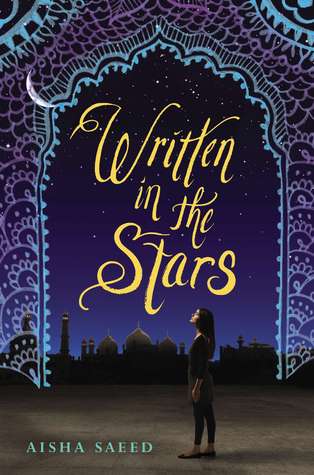 Written in the Stars
Aisha Saeed 
---
Arranged marriage is still a very real and common tradition in many South Asian cultures (myself being of Sri Lankan descent) and although the majority of them aren't overtly negative, I am still really intrigued to read Written in the Stars, which follows Naila as she is thrown into an unwanted marriage. It sounds like a heartbreaking and engrossing read and I can't wait to pick it up!
---
2. Expelliarmus: Disarm your own prejudices. Read a diverse book featuring a marginalised group you don't often read about. 
---
When The Moon Was Ours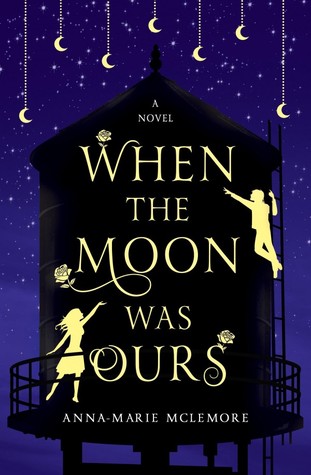 Anna Marie Mclemore 
---
I think I've only read one other book with a transgender MC and so When The Moon Was Ours, which features a Pakistani transgender boy, was the perfect candidate for this prompt. The concept and the story sound so beautiful and I'm so excited to read a diverse magical realism story as well, as I have read exactly zero before.
---
3. Protego: Protect those narratives & keep them true. Read an #OwnVoices book for this prompt
---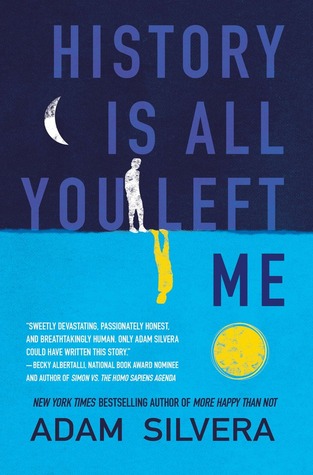 History Is All You Left Me
Adam Silvera 
---
To be perfectly honest, the reason I want to read this book so much is because the pre-release reviews have been insane. Also people are experiencing emotional breakdowns left, right and centre on Goodreads and I want to know WHY.
---
4. Reducto: Smash that glass ceiling. Read a book that empowers women from all different walks of life.
---
We Should All Be Feminists
Chimamanda Ngozi Adichie
---
I think people honestly forget the "feminism" doesn't always equate "intersectional feminism". All women face a disadvantage in many areas of the world but those women who are part of a minority or are marginalised have it tougher. I am so excited to read this short and hopefully watch the Ted Talk it was inspired by as well!
---
5. Impedimenta: Read a diverse book that's been left unread on your TBR for far too long!
---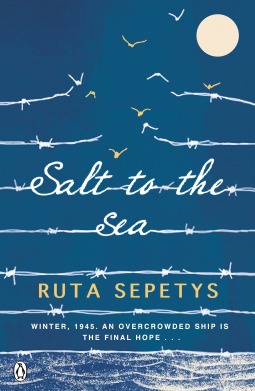 Salt To The Sea
Ruta Sepetys
---
If you guys saw my #DiversityDecBingo TBR, you would have seen that this book made an appearance on that as well. By the way this month is going, I don't think I'm going to get it read so hopefully it happens next month (because it has been on my TBR for wayyyyy too long).
---
6. Stupefy: Read a diverse book that has stunned the internet with all its well-deserved hype.
---
More Happy Than Not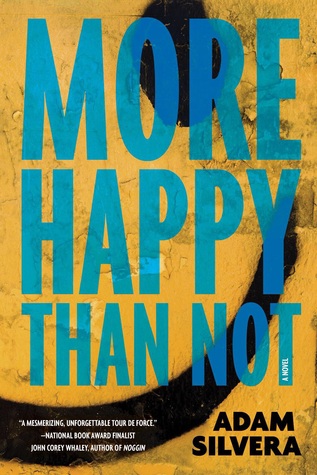 Adam Silvera
---
And we have another Adam Silvera book on the list because it's kind of a tragedy that I haven't read his book(s) yet – especially since More Happy Than Not seems like it is universally loved by the majority of people who have read it. Can't wait to get hit in the feels with this one!
---
7. Lumos: Read a diverse book that was recommended by one of your fellow book bloggers. 
---
A Tale For The Time Being
Ruth Ozeki 
---
This book comes recommended by Aentee and was actually one that I already had sitting on my TBR. The dual perspective of this book was what drew me to it initially and it sounds like a great and powerful story overall.
---
That's it for my #DAReadAThon TBR! Let me know if you're participating and what you plan to read!
Until next time,